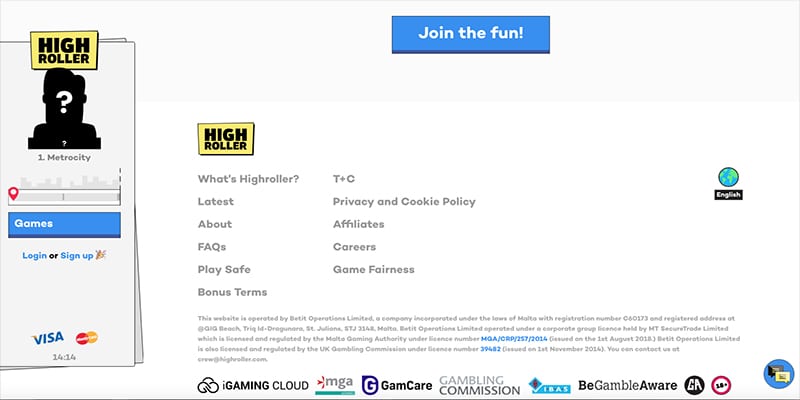 Gaming Innovation Group or GiG as they are also known as, have today announced the sale of their Highroller casino brand, to the affiliate come operator Ellmount Gaming Limited, for a financial consideration of €7m.
In a Press Release issued on their company site, Gaming Innovation Group explain how the sale of Highroller will affect existing players at the casino, stating: "Highroller will initially remain as an operator under GiG's licences with a long-term white label agreement and is planned to be migrated to Ellmount Gaming's licences following regulatory approval. GiG expects positive contribution from Highroller under the new owner."
Our interpretation of this statement, is that for players it will be business as usual at Highroller, with Ellmount Gaming looking to acquire a license from the UK Gambling Commission in due course.
Ellmount Gaming will paying the €7m for Highroller over 48 months, with the first payment due in March of next year. Commenting on the sale of the casino, Gaming Innovation Group's Chief Executive Officer, Robin Reed, commented: "The sale of Highroller is a confirmation of our discipline and focus as we are growing Rizk to become a Tier 1 casino operator in select markets."
"Through this agreement, we gain increased cash flow, a strong B2B partner and Highroller will get the marketing muscle and focus it deserves. The brand was launched only two years ago and with this sale, it has returned three-digit ROI for GiG."
"I am looking forward to seeing the brand prosper in the hands of very capable owners, empowered by our full suite of products and services."