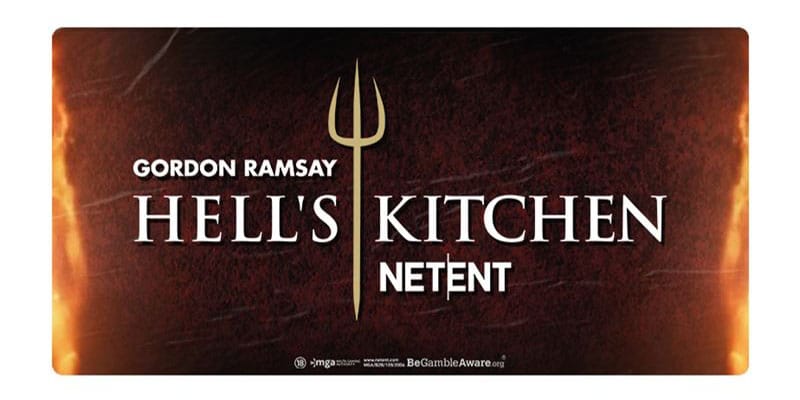 The guys and gals from NetEnt are making the most of conference week in London whilst ICE London 2020 is taking place, by announcing a slew of new slot games scheduled for release. Hot on the heels of the announcement of Street Fighter II The World Warrior Slot set to be released on 21st May later this year, the Swedish casino game developers have announced a tie in with TV chef Gordon Ramsey's Hell's Kitchen brand.
The Hell's Kitchen slot is set to be released later this year and will join NetEnt's ever growing portfolio of slot games which are available to play online at those online casinos which carry their game content.
Hell's Kitchen for those unaware was a TV show concept  featuring  Ramsey, who is notorious for his hot headed temper and use of four letter expletives, training up chefs whilst working in the Hell's Kitchen.
According to the press release information made available by NetEnt, the Hell's Kitchen slot will incorporate Gordon's famous catchphrases, as well as imagery to tantalise the taste buds.
Speaking about the agreement which has enabled NetEnt to develop and release the Hell's Kitchen Slot, Bryan Upton, their Director of Games, commented: "Gordon Ramsay is a true rock star of the restaurant world. His strong personality and use of colourful vocabulary as front-man of Hell's Kitchen have earned him legend status as a multi-Michelin starred celebrity chef, with fans all over the world."
"Just as importantly, this allows us to produce a true slot with a strong narrative and a lot of adult fun! We can't wait to see what our players think of what we have in store for them."
When a release date for the slot has been firmed up, we will of course let you know.