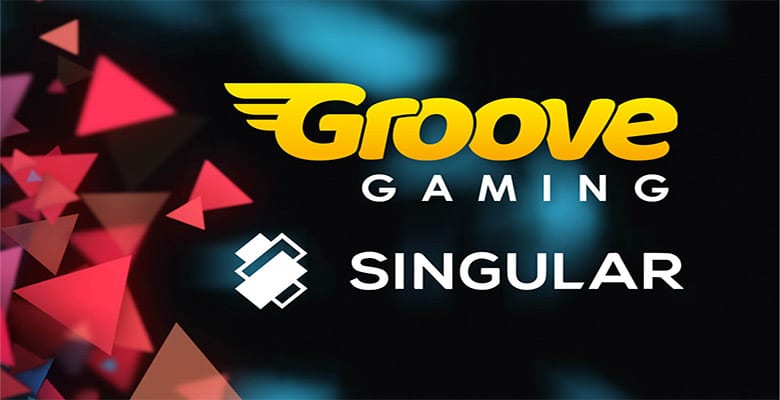 Aggregator GrooveGaming, fast-becoming the most familiar name in aggregation today, has announced a new partnership with Singular, underscoring the reliability of the technology and demonstrating that the ability to predict and segment casino clients on behaviour is a new driver of value.
With a unique service concept at the heart of its business model, GrooveGaming has made it easy for the industry to connect to the game aggregation platform and this plug-and-play format combined with best-in-class technology has helped set the aggregator apart.
In fact, GrooveGaming has been selected by IndustryEra as one of the '10 Best Technology Solution Providers of 2020′, demonstrating that the aggregator's technology development is being acknowledged not only in the iGaming industry, but also from outside it.
Early decisions by GrooveGaming around innovation and investments in new technologies resulted in re-inventing the category, while some elements of the platform are universal to all operators integrated to it, such as smart dashboards, gaming transactions, game display, calculating jackpot contributions, game metadata, game replays and game histories; as well as the detailed ROI reports, financial transactions, gaming revenue, bets, detailed statistics of gameplay, and RTP analysis to ensure uninterrupted quality performance is experienced by the casino's players.
Interestingly,  every game on the GrooveGaming platform is supported by all devices, currencies, and cryptocurrencies.
GrooveGaming is helping to drive revenue growth for partners and is the aggregator of choice for a host of big industry names including EveryMatrix, iGP, Digitain, Microgaming, ProgressPlay, BetConstruct, Alea and Quickfire, amongst others.
GrooveGaming's powerful platform includes over 4000 casino games as well as a wealth of aggregated content ranging from slots, online casino and live casino, to poker and table games, that operators can access via easy integration to drive player engagement and revenue.
Created with the aim of easy and fast content delivery for the igaming industry, GrooveGaming has frequently hit the headlines over the past couple of years, with a global growth trajectory that has impressively seen the brand reach all 6 continents, based on delivering rapid integrations and high-quality customer service, together with unrivalled technology tools.
Singular is an igaming Tier-1 provider of a comprehensive gaming platform, flexible Sports Betting Platform with a Retail solution and a Casino Core with 7000+ gam. Singular is a major innovator around technology stacks, as well as a driver of innovation in products and services. Singular was the pioneer of the nonstop bet feature which opened the gates towards the creation of bet builder and edit-bet features in the industry.
Darko Gacov, Founding Partner at Singular Group said: "Singular has always been a tech company that prioritized quality over quantity, which we find also in our new partners GrooveGaming. One thing that has truly empowered our growth is a solid foundation in modularity and flexibility which we share with the GrooveGaming team and which will add a more competitive edge to our offering."
Rebecca Sotomora, Head of Sales at Groove Gaming said: "We're thrilled to find so much in common with Singular and we both have very complimentary market footprints which will symbiotically power-up the respective offerings. We have many activities lined up to boost our business development further."