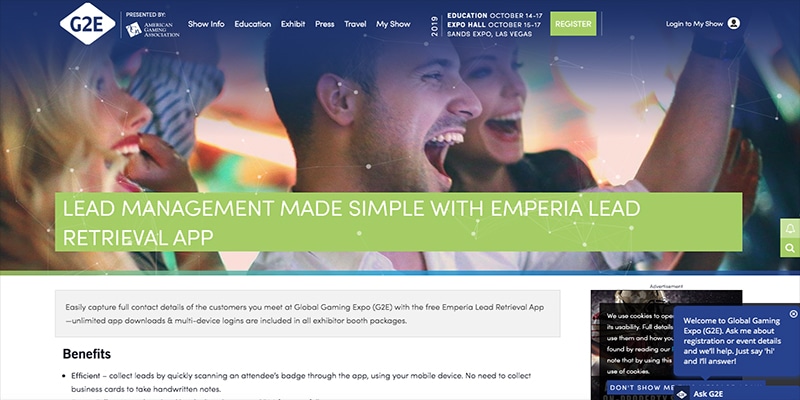 The G2E Global Gaming Expo got underway yesterday at the Sands Resort in Vegas, getting off to a good start, with the conference halls filled with exhibitors and delegators, keen to take in the latest developments in the gambling industry.
The G2E is the premier conference for the gambling industry in North America and yet again this year sees a strong showing from the world of iGaming.
Highlights of the conference yesterday included the Global Gaming Awards Luncheon, sponsored in part by those folks over at Gambling Insider. With over 27,000 professionals from the gambling industry expected to be in attendance over the course of the four day show, G2E will also be covered by some of the top media outlets in the world.
Organised by the American Gaming Association, the G2E being held in Vegas the mecca of the industry, is in our view arguably the must attend conference of the year. Bryan Bailey from Casino Gazette is currently at the show and no doubt a full debrief will be provided next week, once he has recovered from the events being put on this week!