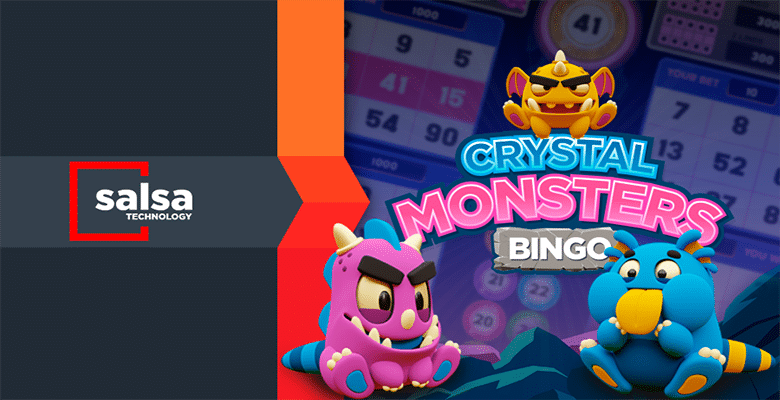 Latest Gambling News
Crystal Monsters Video Bingo
Salsa Technology's creative studio has shone again with its latest Video Bingo release, Crystal Monsters
Crystal Monsters is a new video bingo game that is another shining example of Salsa Technology's dedication to incredibly immersive games. Crystal Monsters challenges players to explore a mysterious cave in the hunt of precious crystals which are being protected by a ferocious monster.
Crystal Monsters is a classic 90 ball Video Bingo game with 5×3 cards where players are able to bet on individually.
The game has four patterns with prizes that increase according to the final bet and a bonus stage can be reached where players can select up to 12 crystals with hidden prizes to boost winnings.
This Video Bingo game is HTML5 designed for mobile-first and is 100% responsive for players to seamlessly enjoy across desktop, mobile and tablet.
Salsa Technology's CEO Peter Nolte said: "It is crystal clear that our latest Video Bingo game from our outstanding creative studio will be a valuable asset."
"Crystal Monsters blends together epic game-play, an exciting adventure and the chance of huge rewards. It's testament to our expertise in Video Bingos that others in the market have unsuccessfully tried to replicate our positive results."