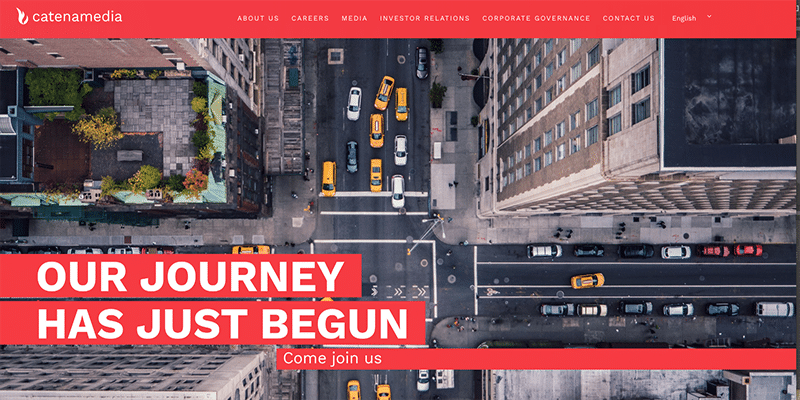 The iGaming and Financial services lead generation company, Catena Media, who own and operate numerous affiliate sites in both sectors, have this morning posted a trading update, in light of growing concerns with regards the current Coronavirus pandemic and Covid-19.
Back in February this year, Catena Media in announcing their trading figures for the period January 2019 – December 2019, admitted to challenging conditions as they posted a loss of  €10.5m for the year, compared to a profit of over €30m for the proceeding year.
Today's trading update is designed to assure investors that the business is in good health, with the company continuing to monitor the growing Coronavirus and Covid-19 crisis, which is affecting businesses across the world.
In doing so, Catena Media have revealed that revenues have increased by 5.7 percent compared to the same period in 2019 and amounted to EUR 18.0m. With the company confirming that: "We believe the COVID-19 outbreak will have no foreseeable negative long-term effects on the business and currently postponed events may contribute with a positive effect in the future when they are rescheduled."
Per Hellberg, Chief Executive Officer of Catena Media, also commented: "The world is facing an unusual and challenging situation due to COVID-19. Catena Media's largest business segment, Casino, represented 73% of EBITDA during January and February, is performing well and shows a positive development under the current circumstances."
"Several sport events have been cancelled or postponed, and it is uncertain for how long this will last, but we are holding back on costs and finding alternative revenue streams for the Sport segment. Provided that the sports events start up after the summer break, our target remains unchanged, to reach double-digit profitable growth in 2020."