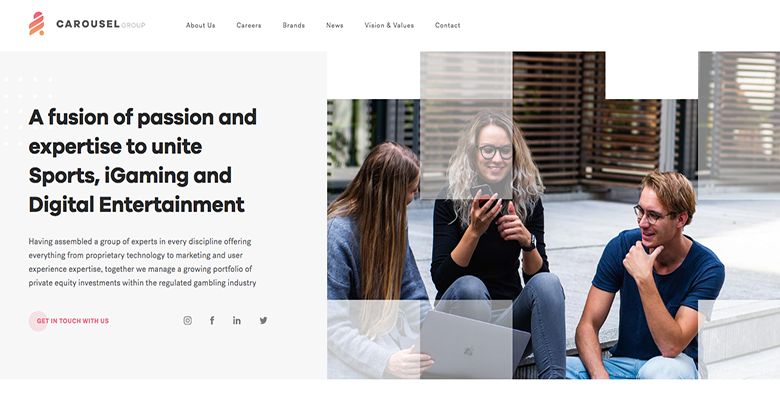 Latest Gambling News
Carousel Group promotes Josh Littin to Director of Digital
Littin will lead the product and development teams as fast-growing operator expands into new markets and launches recruitment drive
Carousel Group has promoted Josh Littin to Director of Digital as the fast- growing operator expands into new international markets and launches a major recruitment drive.
Littin joined Carousel Group back in 2018 as Head of Product and in his new role he will manage both the product and development teams, overseeing the digital function and product roadmap.
Over the past 18 months, Littin has worked hand in hand with the executive team and will be tasked with strengthening the product and development teams with additional top talent.
Carousel Group is hiring over 30 new roles as it expands its team to accelerate the development of its in-house proprietary sports betting and casino platform Raven, with most of the growth focussed on its office in Madrid, Spain.
While companies across the sector are being forced to lay off or furlough staff amid the on-going Coronavirus pandemic, Carousel Group is in a strong position to grow its team and is hugely optimistic about the future of the industry and its business.
Daniel Graetzer, Founder and CEO of Carousel Group, said: "Josh came highly recommended and has demonstrated his experience and leadership time and time again since joining the team as employee number five back in 2018."
"We are a customer obsessed business and product is at the centre of everything we do, and we believe Josh is the right person to lead our growth as we launch new brands and licences in 2020."
Josh Littin, Director of Digital at Carousel Group, said: "I am delighted to have been promoted to such a prestigious role within the organisation, and to be tasked with overseeing two great teams."
"As we get ready for our next phase of growth, I look forward to working closely with both teams as we fine-tune our market-leading betting brands and products."