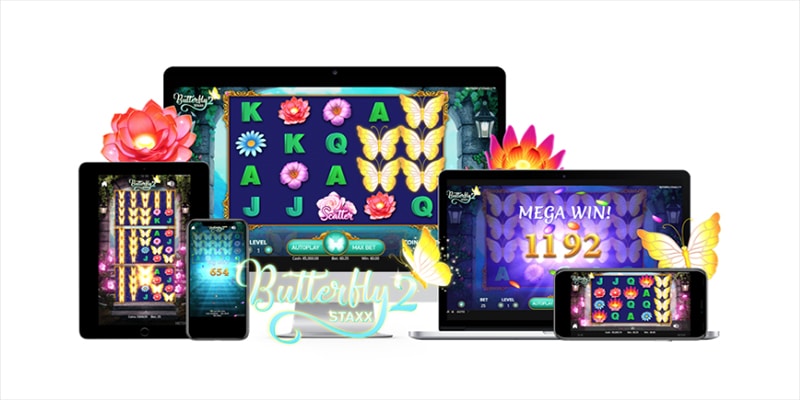 Swedish casino game developer have released Butterfly Staxx 2 the sequel to their popular Butterfly Staxx slot game. A 5 reel, 4 row slot machine which has 40 paylines, NetEnt have improved considerably on the first Butterly Staxx slot game.
By hitting four or more scatter butterfly symbols, players are transported to the Re-Spin round, where NetEnt have introduced an innovative feature, allowing players to unlock up to three separate play areas within the game. Which play independently and simultaneously, thus providing players with the opportunity to increase their potential wins.
Another brand new bonus game features in the slot, with the Butterfly Frenzy being a form of pick and click prize draw, but unlike normal pick and click draws, NetEnt profess that Butterfly Frenzy takes this to a new level.
Speaking about the launch of Butterfly Staxx 2, Bryan Upton the Director of Games at NetEnt, commented: "Butterfly Staxx 2 is a true sequel to the highly successful Butterfly Staxx. It takes a familiar, powerful mechanic that has been amplified to meet the voracious player expectations of today."
"This game shows the industry needs all different types of games and this is all about player entertainment and stickiness. As always, adding enhanced player interaction means engagement and success, and the multi-level pick-and-click bonus does just that. Another modern-day classic in the making."
Butterfly Staxx 2 is now available to play at all NetEnt Casinos.