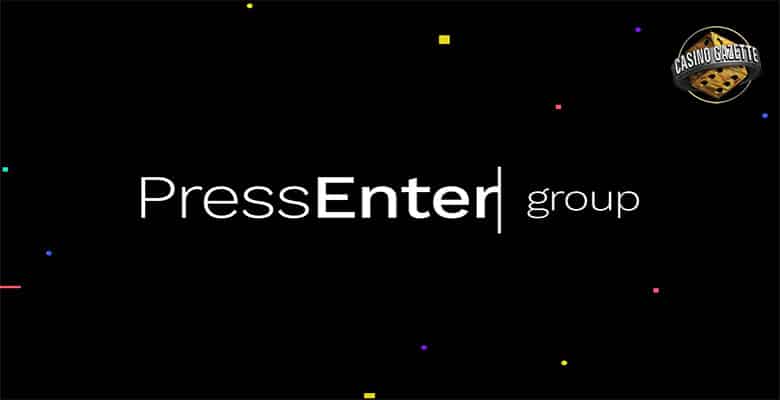 Latest Gambling News
Betpoint Group rebrands to PressEnter Group
Operator unveils new corporate identity as it enters new chapter for the company with ambitious plans to continue to grow at pace
Betpoint Group, the dynamic online iGaming operator, is pleased to announce that it has rebranded to PressEnter Group as it continues to establish itself as a tier one organisation in the industry.
The rebrand to PressEnter Group marks the start of a new chapter for the company which has grown at pace over the past few years. It has gone from a single brand operator to a sizeable enterprise operating six online casino assets with a workforce that has quadrupled over the past year.
With tremendous momentum behind the business, driven in part by a new management team led by CEO Lahcene Merzoug, the operator believes that now is the perfect time to unveil a new corporate identity that matches its ambitions to become an industry power player.
PressEnter is based on the concept of pressing the "enter" button on a computer keyboard and the execution that comes with doing this. It stands for decisiveness, boldness and always being the first to take action.
PressEnter Group will take the strong foundations created by the Betpoint Group and use it to launch new brands, enter new markets and expand its product offering into new verticals starting with its first online sportsbook set for launch shortly. It also plans to drive growth through M&A activity.
Lahcene Merzoug, CEO of PressEnter Group, said: "I am delighted to unveil our new brand identity which aligns perfectly with our ambitions to become a tier one operator of online casino and sportsbook brands in the industry."
"We see this fast-moving business as being a mix of technology, entertainment and iGaming which the PressEnter name and branding captures."
"It is modern, dynamic and agile – these are qualities that we have built into our culture and the products we operate."
"This is a hugely exciting time for the business, and it promises to be an incredible journey. To be a part of it, all you have to do is PressEnter."