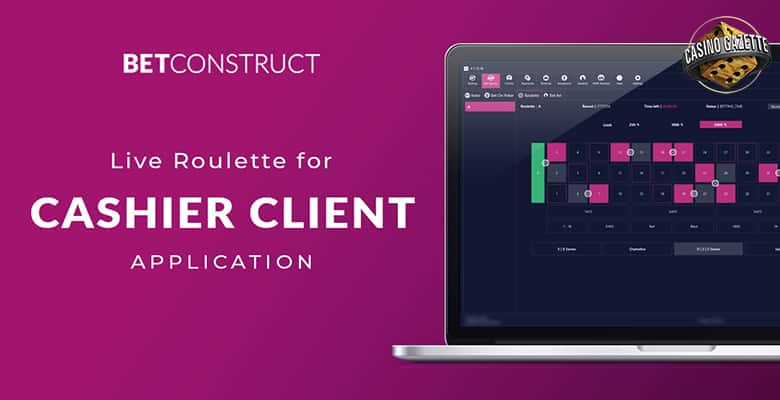 The Live Roulette game has been integrated from BetConstruct's Live Casino platform to Cashier Client application to deliver a wider game choice.
To provide longer player lifetime and higher stakes, the Live Roulette game has been released in the Cashier Client application.
The desktop application Betshop Client is intended for cashiers to serve players, accepting and paying bets, registering clients, making deposit and withdrawal requests for online players and more.
In addition to Keno and Bet-on Poker, the system is now offering Roulette with a quick and well-made bet placement process.
BetConstruct has done its best to develop certain algorithms to integrate all the markets of the game in the Betshop, opening up wide opportunities for land-based operators.
As for the interface, it allows for live streaming of the actual game played at BetConstruct's Live studio with the dealer.
This attracts more betshop players via showing the game and helps operators accept more bets via a single tool.
Anonymous bets and secure data, as well as the high-speed bet placement capability fuel players' interest and engagement, hence expanding operators' businesses.
Live Roulette is a perfect solution for the Land Based partners, tailored to their specific desires. The game gives them an opportunity to gain the maximum benefit while increasing their customer base and expanding their reach.