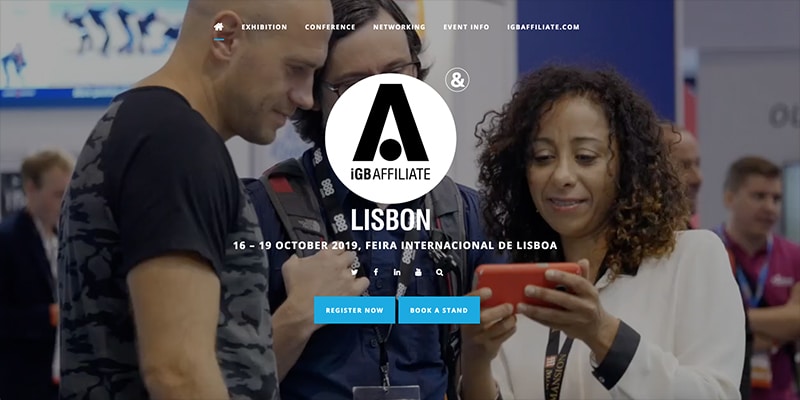 Next Scheduled: 16th – 19th October 2019
Previously known as the Lisbon Affiliate Conference or LiAC, the event has been rebranded as iGB Affiliate Lisbon and will be once again returning to the Feira Internacional de Lisboa in October 2019.
iGB Affiliate Lisbon is the last iGaming Business run Affiliate Conference of the year and is well worth attending, especially if you have not managed to been able to attend any of the other events held earlier in the year.
The conference is geared towards the smaller European markets and territories, which gives the show a niche feel to it. If you are an affiliate operating in and targeting the European marketplace, then iGB Affiliate Lisbon should be on your radar.
Attending the conference allows you to meet with Global, European and local affiliate programs. Whilst certainly not as big as the London Affiliate Conference or iGB Live!, iGB Affiliate Lisbon is certainly worth considering.
The team at iGB Affiliate spend the preceding 12 months beforehand performing diligent research and monitoring of the European affiliate space, to ensure the event for delegates is a successful and productive one.