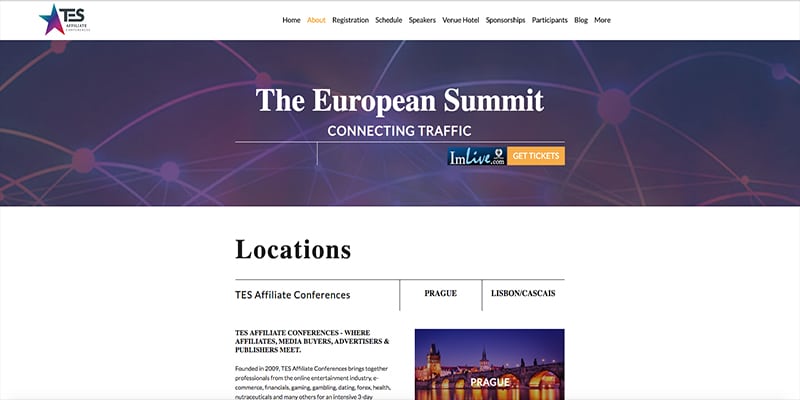 Next Scheduled: 13th – 16th September 2019
The European Summit Prague is an affiliate summit which has been in operation now for 10 years and brings together affiliates from various sectors including the gambling sector and iGaming. Run over four days, the European Summit attracts over 3500 delegates and features over 150 exhibitors and 100 speakers.
The location of the conference and also the official hotel for the event is Vienna House Diplomat Conference Hotel, Prague, Czech Republic
Free to attend for affiliates, the European Summit which is operated by TES Affiliate Conferences is worth the consideration of those iGaming affiliates who already operate in other verticals or are considering making the jump to doing so.
The first day of the conference features a 3 hours networking blitz called the Meet Market, which provides attendees with the opportunity to meet and greet as many delegates and exhibitors in the time frame allowed.