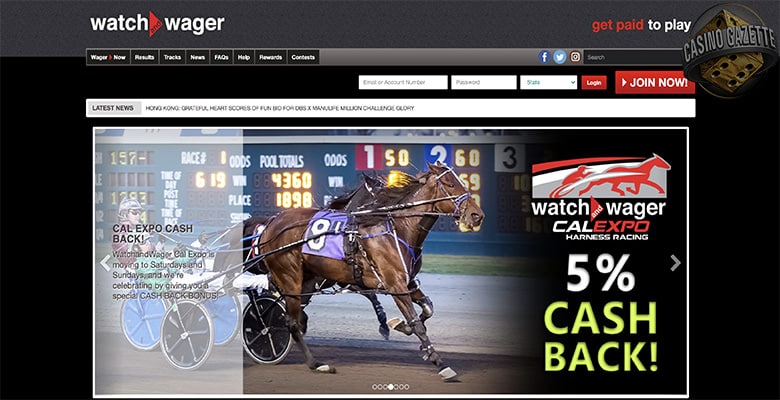 Latest Gambling News
WatchandWager in Two Year Partnership with AretoNet
AretoNet and WatchandWager.com extends partnership with new two year deal
WatchandWager.com (WaW), who operates a totalisator wagering hub through its United States Tote supplier, are a US-based leading horse and greyhound racing operator.
With the operator announcing today a new two-year deal with AretoNet, which extends their previous deal and builds of the successes already achieved.
The two-year extension will allow WaW to continue utilising AretoNet's full suite of realtime data analytics, business intelligence, advanced segmentation and marketing automation features to deliver contextual, real-time marketing campaigns to maximise player conversion and retention.
AretoNet are a company based in Malta, who focus on delivering marketing automation, campaign optimisation, analytics and artificial intelligence-based features to online, retail and free-to-play based gambling operators in various verticals.
In signing the agreement, Terri Harrison Vice President of  Retail Operations for WaW said: "The automation, segmentation and optimisation features of AretoNet allow us to effectively target and engage customers who otherwise might have fallen through the cracks of our traditional marketing efforts."
"We have seen improvements in conversions to active customers and depositors from the implementation of a registration funnel."
"Their AI predictive analytics generate a significant part of the customer lifetime value extension, by providing insight into customers who might drop off soon or are showing less engagement."
Harrison added: "Engagement rates on retention communications have averaged more than 62% and over 34% on reactivation campaigns, both significant results which have generated improvements in our average customer lifetime values so we were delighted to extend out partnership by a further 2 years."
Justin Farrugia, Chief Executive Officerand co-founder of AretoNet, said: "We are extremely pleased that our platform has delivered such significant results for WaW and that they have decided to extend our partnership. We're looking forward to supporting their future growth."