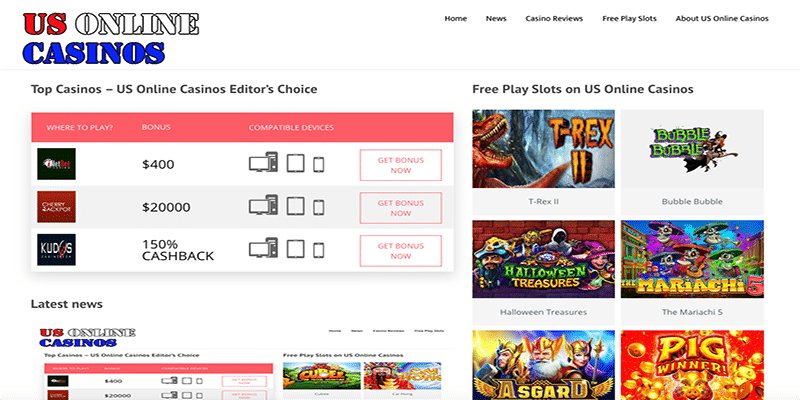 A new site for US players has gone live this week, with the aptly named US Online Casinos being launched, which features casino reviews, news and free play games for players that live in the USA.
From first glances the site  only features a few casinos, unusually limited to Real Time Gaming software, which is quite surprising, especially considering the strap line of the site professes to showcase "The Best Casinos for US Players." Perhaps this is an area the site hopes to build on….
From the About US page on the site, US Online Casinos aims to be "Your guide to the best online casinos taking US bets. How do we know? Well the editors here have been working in the online casino industry for years going back to the early days of online gambling. We know this industry inside and out."
Utilising a premium .casino top level domain name, US Online Casinos appears to be a work in progress and it will be interesting to see how it grows in content over the coming weeks.