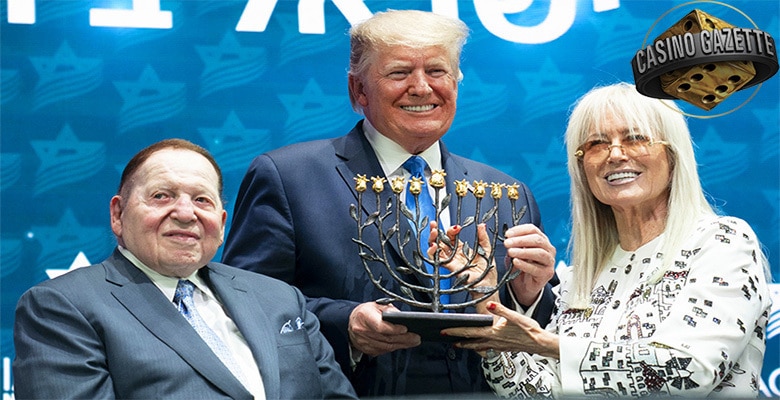 Latest Gambling News
Sheldon Adelson dies aged 87
Las Vegas Sands Chairman Sheldon Adelson dies at the age of 87
The chairman of the Las Vegas Sands and major Republican Party Donor Sheldon Adelson has died at the age of 87, following a long illness.
Adelson who acquired the Las Vegas Review Journal in 2015 with a secret bid after the paper was critical of him, was regarded as the main backer of Donald Trump, who afforded the Trump 2020 Presidential campaign hundreds of millions of dollars in donations.
Adelson despite being involved in the casino business, was also instrumental in backing anti online gambling legislation in the US, must to the chagrin of operators.
The highly respected Forbes published an article back in November 2013, stating that Adelson was "Willing to Spend whatever it Takes to Stop Online Gambling".
A statement earlier today issued by Adelson's wife Dr Miriam Adelson read: "It is with unbearable pain that I announce the death of my husband, Sheldon G Adelson."
A Press Release published on the corporate site of the Las Vegas Sands also confirming Adelson's passing, said: "Our founder and visionary leader, Sheldon G. Adelson, passed away last night at the age of 87 from complications related to treatment for non-Hodgkin's Lymphoma."
Media is reporting that Adelson's funeral will take place in Israel where he will also be laid to rest.