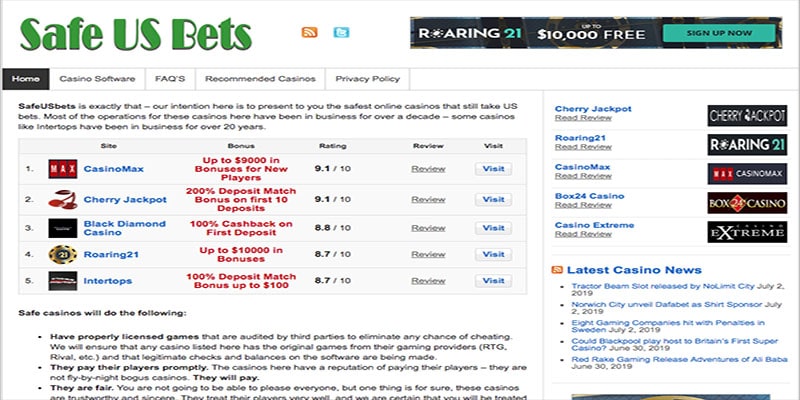 The online casino landscape in the United States is somewhat of a minefield for players, particularly in those States that currently do not have regulation in place for the iGaming industry. Yet if you are a resident within the US and like to gamble online, you will know all too well that there are hundreds if not thousands of online casino operators vying for your business.
The problem with playing at an online casino in an unregulated market is that players do not have a point of recourse should things go pear shaped. Such is the nature of the online casino industry, it is our experience that there are unfortunately more dubious operators, than there are upstanding ones.
Of course this is not a problem per se if you are resident in one of the US States such as New Jersey for example, that licenses and regulates iGaming operators. But what do you do, if you happen to live in a State where the activity of playing at an online casino is not licensed nor regulated?
Obviously google is your friend and you should in all instances use the search engine giant to perform research on the casino that you are considering signing up to. But players in the US also have another option with the creation of Safe US Bets a few months back by a couple of iGaming Industry Veterans.
Safe US Bets professes to only list and feature those online casinos which have a good reputation with players and the iGaming industry as a whole. Indeed upon checking out the site and giving it a quick glance over, the casinos which are featured are in most cases well established and worthy of consideration.
However, while we here at Casino Gazette have linked out to Safe US Bets above for your convenience, remember that when you leave this site, the onus is on you to ensure that you are responsible for any casinos you sign up to. By our listing of Safe US Bets, it does not provide an endorsement from the team here at Casino Gazette.