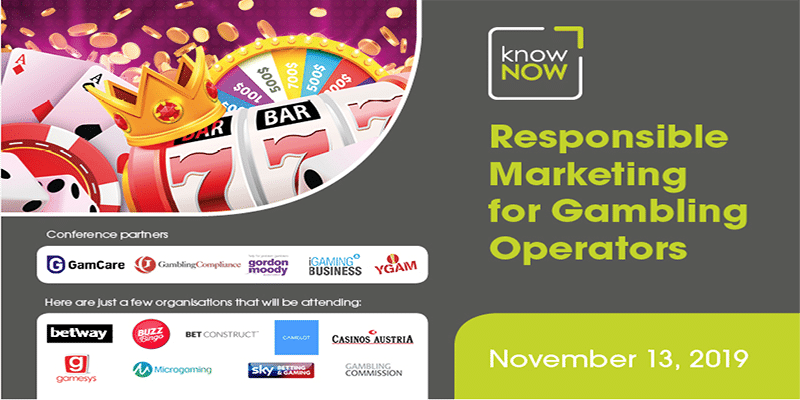 On the 13th November 2019, KnowNow held a conference concerning responsible marketing for gambling operators. The conference was centred around the use of advertising and social media within the industry and how we can better the standards of practice to protect our customers.
The panel "Social media marketing, influencers and responsible marketing. What should operators be considering in this area and how do you safeguard against targeting vulnerable people?" featured Rightlander's head of Marketing – Shenaly Amin, alongside Pete Wallis (Operations Manager – Epic Risk Management) and Matt Wilson (Founder/CEO Ball Street Network)
The three panellists discussed the roles of social media vs the role of the operator. The issue with social media marketing on gambling is that everyone can reach it at any time. This includes minors who can get direct access to casino promotions, despite restrictions to advertise this form of entertainment for children. Social media platforms such as Facebook police "suspicious" accounts, yet it's not possible to make casino related accounts invisible to underage internet users.
This poses another threat to social media accounts of casinos and their partners. Knowing how strict the watchdogs have been lately to the offenders, this news will once more negatively impact the industry and brands.
Although social media giants such as Facebook and Twitter play a large role in the debate, it is also the responsibility of the operators to take a much more hands on approach. The "When the fun stops stop" campaign was introduced by the Senet group to the industry in 2015.
Operators were quick of the mark to include this message in their marketing materials, but how much has responsible gambling move on since this initiative. Three years on this is simply white noise. Most recently, BeGambleAware Launched the "BetRegret" Campaign to a similar affect.
It became quite apparent early in the discussion that all three panellists agreed on the lack of education within the industry. With so much attention paid to the marketing practices these days, working in compliance with the regulators would boost the company's standing.
However, it seems there is a lack of synergy between marketing teams and compliance teams, making the move towards responsible gambling much harder. Marketing teams need to be educated and trained on due diligence, and given the right tools to ensure a high standard of marketing compliance.
Using tools like Rightlander compliance monitoring, partners could also reduce the risk on irresponsible content, taking a proactive approach to responsible gambling. However, for these practices to take place, there needs to be an organisational shift within companies from the top down.