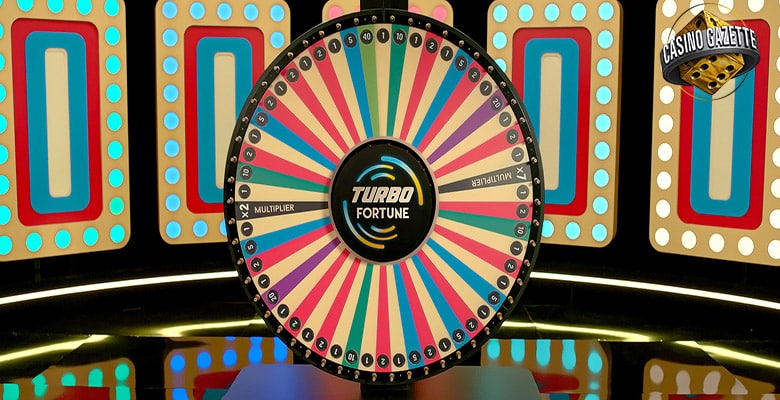 Online casino fans with a need for speed will be thrilled to learn that Real Dealer Studios – the innovative software providers that combine classic table games with cinema-quality production– are putting the pedal to the metal this month with the launch of Turbo Fortune.
The latest release from the in-demand software studio is effectively a streamlined edition of their popular Fortune Finder series of money-wheel games, which combine an unapologetically flashy 1980s gameshow aesthetic with the potential to win big prizes courtesy of thrilling multiplier rounds.
Unlike the original Fortune Finder games, Turbo Fortune will not feature a presenter and will instead focus on fast-paced gameplay. While still retaining the style and anticipation of its predecessor, the game will provide a range of quick betting options and an autoplay function to keep the action rolling.
With all of the gameplay footage being shot and edited by cinema industry professionals, Turbo Fortune features Hollywood-quality visuals and always-crisp sound, ensuring players will feel the rush of every spin – and with shorter game rounds, they'll never be kept waiting for the next chance to win.
Just like other games in the Fortune Finder series, Turbo Fortune offers players the possibility to significantly increase their prizes thanks to the presence of compound multipliers.
When activated, these special wheel spaces boost the potential pay outs on offer for the next spin by 2x or 7x, and they can even by stacked up one after the other to create gigantic wins.
Shane Cotter, Chief Product Officer at Real Dealer Studios, said: "The Fortune Finder series of games has already proved a hugely popular addition to the Real Dealer Studios line-up, but now we're taking that winning concept and putting it firmly in the fast lane with the brand-new Turbo Fortune."
"In an age where time is an increasingly valuable commodity for online casino players, we're sure this streamlined version of an established Real Dealer classic is going to prove a phenomenal success."
"We can't wait to see it start speeding its way into operator's game lobbies over the coming weeks."