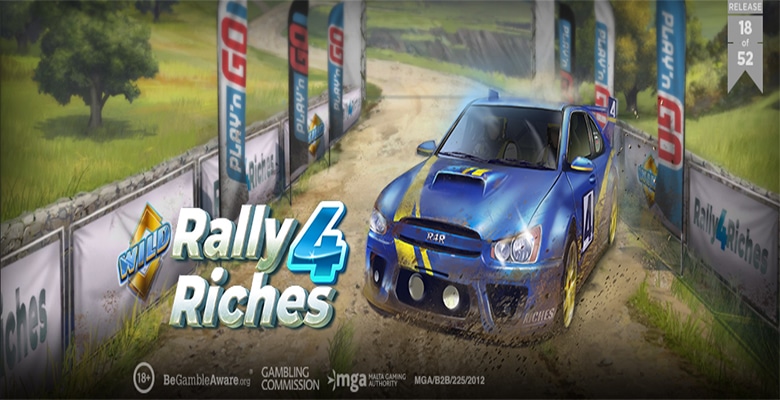 Latest Gambling News
Rally 4 Riches
Rally 4 Riches is just one of three new slot games released by Play N Go today!
Casino game developer Play N Go are continuing to keep up with their promise of a new casino game release each and every week throughout 2020, but even they have surpassed themselves this week, with the release of three new slot games in one day.
Of the three new casino titles being released today, the standout game has to be Rally 4 Riches, which is billed as an innovative slot that players should be all over, if the PR material sent out by Play N Go is anything to go by!
A 5 reel online video slot, Rally 4 Riches is as the title suggests, based on the high-octane world of rally racing, featuring an impressive real-time racing animation sequence that gives players a great experience from start to finish.
With a bonus feature simply labelled as "The Race" which is a 24 square game board, players have the opportunity to ramp up the prizes, if their luck holds out.
Speaking about their latest releases, Johan Törnqvist the Chief Executive Officer of Play N Go commented: "Rally 4 Riches has a great bonus feature for players to enjoy, and we're thrilled to bring it to our audiences."
"They can experience the high energy excitement of a rally race in an innovative, entertaining slot, that will keep them captivated way beyond the finish line."