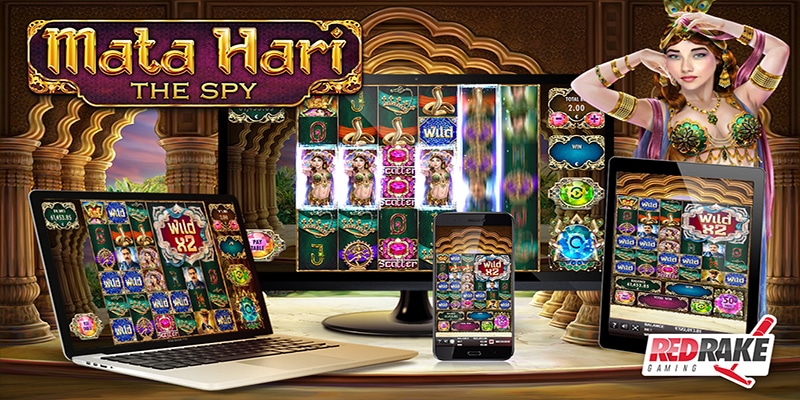 Valencia based casino game developer Red Rake Gaming have once again been busy, with the guys at girls at the casino game studio churning out yet another slot game, this time being Mata Hari The Spy.
Mata Hari The Spy offers players the chance to win 144 free spins and gets its name from the Dutch dancer Margaretha Geertruida "Margreet" MacLeod, who went by the name Mata Hari. Mata Hari eventually was convicted of being a spy for Germany during World War I and executed by firing squad in France. Hopefully when playing the slot, you won't befall the same fate!
Playing across some 6 reels and showcasing 80 paylines, Mata Hari The Spy is an innovative slot game from Red Rake and comes resplendent with several feature rounds that players can hit.
From the marketing blurb associated with the slot games release: "This new game takes place in a fabulous palace where history's most famous spy shall seduce her lovers with dance and beauty in order to give the player a huge variety of wins."
It has to be said the graphics and sounds are of high quality and more importantly the gameplay of the slot is also good. Initially launched on 26th September 2019, Mata Hari The Spy is well worth playing at casinos such as Video Slots, which is a casino we will soon be reviewing here on Casino Gazette.