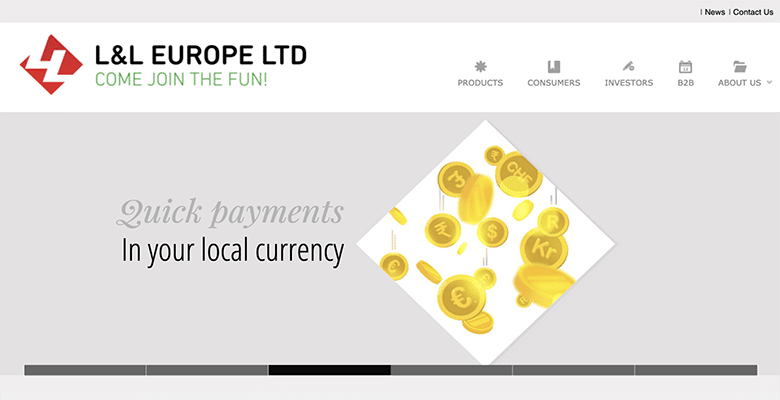 Latest Gambling News
L & L Europe add Slot Games from 1X2 Network
L & L Europe owned and operated online casinos such as All British Casino and the newly launched Race Casino to get full suite of games from 1X2 Network
Malta's L & L Europe who own and operate some of the best online casinos available for players to choose to play at. Which include the Casino Gazette recommended All British Casino and the recently launched Race Casino, will now feature casino content from 1X2 Network.
As a result of the partnership with 1X2 Network, L & L Europe will now have access to games produced by 1X2 Gaming and their subsidiary Iron Dog Studio.
With the first slot to hit game lobbies will be 1X2gaming's Van Helsing's Book of the Undead, which takes players to Transylvania where they join notorious vampire hunter, Van Helsing, as he storms Count Dracula's castle to fight against bloodsuckers and secure potentially big wins.
This will be followed by additional titles including chart-toppers like 1Million Megaways, Megaways Jack, & Pirate Kingdom with a selection of table games such as Classic Fruits available from the 18th November.
1X2 Network has built a formidable reputation for developing slots and table games that combine striking graphics and authentic sound with thrilling gameplay thanks to a range of innovative mechanics and features designed to keep players on the edge of their seats.
Kevin Reid, Chief Commercial Officer at 1X2 Network, said: "We are delighted to see slots and table games from 1X2gaming and Iron Dog Studio land in game lobbies across L&L Europe's incredible brands including its latest casino offering, Race Casino."
"Our games have been designed to deliver the most entertaining experience to players while also giving them the chance to win big. Each of our games has something different to offer, starting with the Book of Undead and its horror theme."
"We believe our games will prove to be hugely popular with players across L&L Europe's brands in markets such as the UK and Sweden and look forward to integrating additional titles under what will be a hugely successful partnership for both parties."
Jan Wienk, Marketing Manager at L&L Europe, said: "We have been wanting to add 1X2 Network to our game portfolio for some time now, so it's great to see the first in a series of games from 1X2gaming and Iron Dog Studio land in our lobbies for the first time."
"Its slots and table games are incredible fun to play and boast an impressive production value that our players will love."
"Of course, the chance to win big is also a huge part of the appeal and for this reason we believe 1X2 Network will become one of our most popular providers."
"In conjunction with the quality games, 1X2 Network provides players with a seamless, user friendly interface ensuring the games are accessible for all."