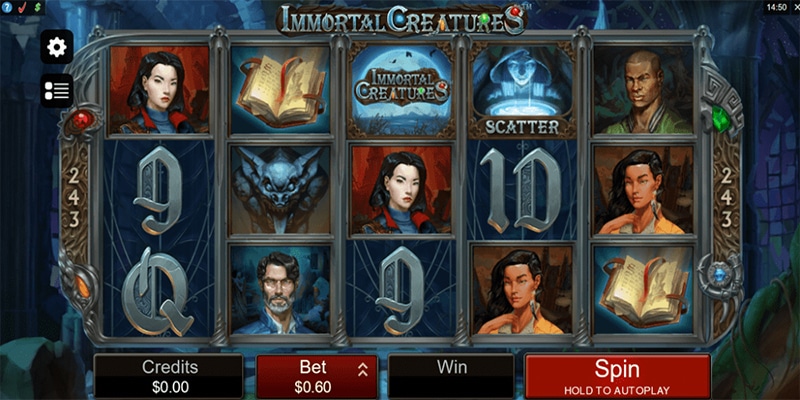 Well finally Microgaming have released what one can only consider to be the sequel to Immortal Romance, with the release of their Immortal Creatures slot machine this week, having already gone live with some Microgaming casinos.
However, do not get too excited as judging of what I have seen so far, Immortal Creatures appears to be just a clone of Immortal Romance, with Microgaming supposedly dropping the ball on this one. Now that's not to say that Creatures isn't any good, as if you loved Immortal Romance ( and many players did and still do ), then no doubt the Immortal Creatures slot will appeal to you.
But this could have been so so so much better, as Immortal Romance in its own right was and is superb and the follow up sequel could have been what Thunderstruck 2 was to the original Thunderstruck slot.

Alas, it does appear that Immortal Creatures is clone and albeit from a graphical and atmospheric viewpoint, a bloody good one at that! Certainly I cannot wait to give those reels a good spinning, that is for sure.
As of yet there is no press release announcing the arrival of 'Creatures', but no doubt when its arrival is to be officially announced, all casinos that carry Microgaming game content will be shouting about it from the rafters.
The slot features four central characters to the game, these are Cryo, Ava, Tyler and Bridget. As with Immortal Romance, there are four different bonus feature rooms to choose from and by the looks of it, there is lots of fun to be had playing Immortal Creatures. Even if it is a clone!