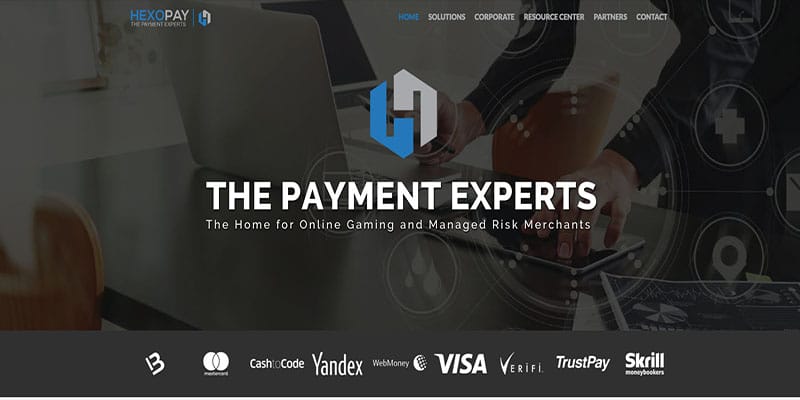 The global leading payment company Hexopay has added a Partnership agreement with Canada-based financial service provider company, Gigadat Solutions.
Through the newly signed agreement, Gigadat, will enable Hexopay to offer ergonomic and efficient online banking payment solutions based on Interac©, the Canadian interbank platform, through Direct Contracts or Payment Facilitator Models. Hexopay is set to launch with Gigadat in Q3 2019.
With over 265 participating financial institutions covering 100% of Canadian consumers, Interac solutions are a familiar and trusted local payment method in Canada.
Hexopay are a technical payments platform and focus purely on the gaming and managed risk sector.  the company is going from strength to strenght continuously adding solutions to the platform. Today, the gateway has multiple acquiring banking connections, an extensive network of local alternative payment solutions, a host of Risk and Fraud solutions, global banking partners and above all rich functionality and features which significantly add value to your payment processing.
Gigadat provides the most optimized payment service in Canada with unique bank level solutions that allow the customers to use native-like steps in order to quickly and safely pay online, provide a truly 24/7 operation, and also assists all of its customers day in and day out with their transactions and provides real live assistance if required in order to maximize clients conversion rates and provide assurance and security for all Canadian consumers.
Anthony McMaster, Partnerships Manager at Hexopay commented: "It's great to have two innovation driven companies working together to assist the online payment industry in its needs."
"Partnering with Gigadat means that we can offer trusted and familiar payment solutions in Canada, a lot faster and more efficiently. We are extremely excited to join forces with them. As well as working with this top-level company, Hexopay have also made other excellent partnerships to bring the best alternative payment solutions."
Guy Fietz, CEO of Gigadat Solutions, added: "We are delighted to support Hexopay's expansion into the Canadian market.  We are confident in their extensive online payment experience, and are looking forward to the synergies between our global management teams to maximize conversions for all their merchants."