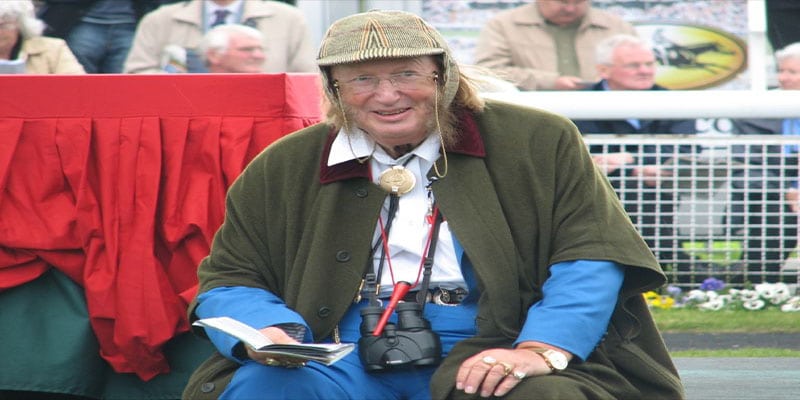 Former face of Channel 4 Racing for nearly 30 years, from the mid 1980's to 2012, John 'Big Mac' McCririck has died this morning aged 79, after battling ill health over the past few years.
McCririck who found fame among an entirely different audience  in his later years by his appearances of reality shows, such as Celebrity Big Brother and Hells Kitchen, was very much a 'marmite' character.
The flamboyant racing pundit, starting out as a journalist for The Sporting Life in the 1970's before progressing to television and ITV where he appeared on their horse racing programmes.
However, it wasn't until 1985 when new television channel, Channel 4 became the UK's channel for Horse Racing and the commencement of the long running programme Channel 4 Racing.
McCririck made the move to become a trackside pundit for Channel 4 Racing and his use of the course bookies 'Tic Tac' and his attire along with large overgrown sideburns, made him an instant hit with racing fans.
In 2012 Channel 4 Racing decided to dispense with McCririck's services for the forthcoming 2013 racing season. A decision that caused Big Mac to take Channel 4 to an employment tribunal. In a case heard in 2013, the tribunal subsequently ruled in Channel 4's favour.
McCririck leaves behind his wife Jenny, who in the public spotlight referred to her as 'Booby'